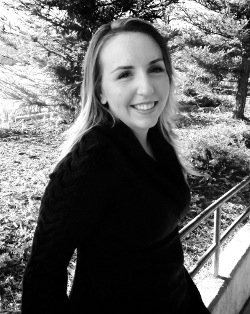 Stefania Ashby
Post-graduate Researcher
Curriculum Vitae

I am a Staff Research Associate in the TCAN lab at UC Davis working directly with Dr. Tara Niendam. I graduated from Brigham Young University in December 2011 with a B.S. in Psychology with a concentration in Brain, Behavior, and Cognition. I came to the TCAN lab in June 2012.
My responsibilities in the lab include independently conducting fMRI scanning sessions with both our patients and control subjects, as well as analyzing both imaging and behavioral data using SPM 8, Matlab, CONN toolbox, and SPSS. I have been directly involved in the creation of three new fMRI paradigms and have learned to design experiments using E-Prime. Additionally, I conduct phone screens and clinical interviews (SCID, SIPS) for research screening purposes as well as consenting patients and controls for participation in our research.
I plan to pursue a PhD program in cognitive neuroscience. I'm interested in using neuroimaging techniques, specifically fMRI, TMS, and tDCS to study learning and memory. I'm also interested in using neurofeedback techniques, such as real-time fMRI and real-time MEG, to improve learning and memory and explore neuroplasticity.