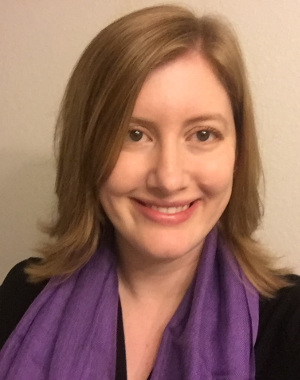 Megan Boudewyn, PhD
Post-doctoral Researcher
Curriculum Vitae
Google Scholar profile
In my research I use a cognitive neuroscience approach to study language processing. In particular, I focus on the neural dynamics of how executive control, memory and attention processes are engaged during language comprehension. A major emphasis of my research concerns the extent to which variability in these processes determines how individuals comprehend language (individual differences). To address these questions, I typically use a combination of electrophysiological (EEG) and behavioral methods.
Selected Publications
Boudewyn, M.A. & Carter, C.S. (in presss) Electrophysiological correlates of adaptive control and attentional engagement in patients with first episode schizophrenia and healthy young adults. Psychophysiology.
pdf
Boudewyn, M.A., Carter, C.S., Long, D.L., Traxler, M.J., Lesh, T.A., Mangun, G.R. & Swaab, TY. (2017) Language context processing deficits in schizophrenia: the role of attentional engagement. Neuropsychologia, 96. 262-273.
pdf
Boudewyn, M.A. (2015) Individual differences in language processing: Electrophysiological Approaches. Language and Linguistics Compass, 9(10). 406-419.
Boudewyn, M.A., Long, D.L., Traxler, M.J., Lesh, T.A., Dave, S., Mangun, G.R., Carter, C.S. & Swaab, T.Y. (2015) Sensitivity to referential ambiguity in discourse: the role of attention, working memory and verbal ability. Journal of Cognitive Neuroscience. 27(12). 1-15.
pdf
Boudewyn, M.A., Long, D.L. & Swaab, T.Y. (2015). Graded expectations: predictive processing and the adjustment of expectations during spoken language comprehension. Cognitive, Affective, and Behavioral Neuroscience. 1- 18.
pdf